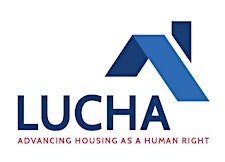 LUCHA - Latin United Community Housing Association
LUCHA (the Spanish word for "struggle") advances housing as a human right by empowering communities - particularly the Latinx and Spanish-speaking populations - through advocacy, education, affordable housing development and comprehensive housing services.

LUCHA is a tax-exempt 501(c)(3) nonprofit organization. For more information available programs and services, please call our main office at (773) 276-5338 or our certified Borrower Help Center at (773) 489-8484.