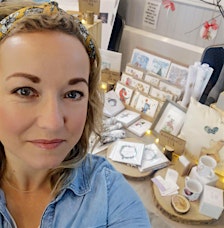 Little Flowers by Sligo
I am a primary teacher by day and an artist and children's illustrator by night. 
I use my combined art degree, experience in the classroom and Etsy art business to offer creative classes to adults and families.
They are an opportunity to learn a new skill, find some creative space and spend time with like-minded poeple.
My events run across various locations in the North East to allow people from different areas to access a workshop near them. 
St Aidan's Church, Parish of Morpeth • Morpeth
£0 - £25
St Aidan's Church, Parish of Morpeth • Morpeth
£25