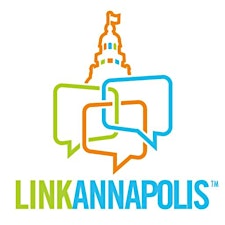 LinkAnnapolis
LinkAnnapolis is all about connecting genuine, hard-working people who want to help each other build their businesses by gathering face-to-face on a monthly basis to exchange opportunities and ideas. Our hope is that our attendees find new connections and build lasting relationships that impact their businesses for years to come.

LinkAnnapolis was launched in April 2010 and is one of the longest running networking events in the Greater Annapolis Area. We partner with local venues for happy hours, cruises, and other events on the third Tuesday of every month. We offer monthly sponsorship opportunities for businesses that want to promote their brand to our list of current and former attendees.

If you have any questions about sponsorship opportunities or our events, please contact us.