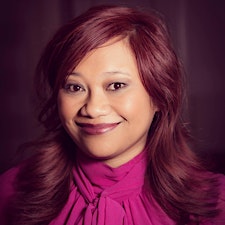 Lenny Suijkerbuijk
I Am Lenny.
Born in The Netherlands with roots from Indonesia, Surinam and currently living in Singapore.
PROFESSIONAL BACKGROUND
I am a professional performer, vocal coach. Specialized in the genres soul, R&B, gospel, musical, music theatre. I've been trained in The Netherlands at the Vocal and Dance Academy. I have also been coaching women for more than 20 years globally, helping them through difficult life transitions, emotional and mental challenges in my wellness & healing practice. Using methods like NLP, Reiki, foot reflexology, aromatherapy, Art of Feminine body & energy work and other transformation & healing methods.
ACTIVITIES IN SINGAPORE
I am privileged to have worked as a performer, music theatre artist and a public motivational speaker. My passion is helping people transform their lives with what I've been trained in and with what I know.
I'm offering various empowerment, transformational events supported by my music theatre show.
I conduct vocal, music/theatre courses in Singaopre, in collaboration with other highly skilled and international vocal, dance and stage presence teachers in Singapore.
I joined One Jam productions as a regular performing artist and Emcee on their open mic nights at Cuba Libre and DeutschlanderSG, Clarke Quay, Singapore.
As per January 2020 I'll be joining the VOCO Singapore Ladies Choir led by Singapore's finest conductor Darius Lim.
Head of Mom Entrepreneurs Singapore: https://www.facebook.com/groups/mesingapore/
In December 2018 I received a blessing in my head: a hemorrhage. This life experience has taught me many things and I'm taking this experience to rebuild my life and inspire & help others to (re)build theirs. On my FB page I am sharing anything that supports transformation and positive life changes.
Celebrate Life & Love!
Lenny