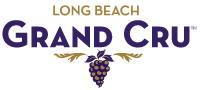 Legal Aid Foundation of Los Angeles dba Long Beach Grand Cru
Legal Aid Foundation of Los Angeles (LAFLA), founded in 1929, is the frontline law form for poor and low-income people in greater Los Angeles. Our mission is to provide access to justice and change lives through direct representation, systems change and community education.
LAFLA's Long Beach Grand Cru is a popular outdoor Public Tasting Celebration. It benefits the Greater Long Beach Community Medical-Legal Partnership, a unique collaboration with The Children's Clinic, that helps solve health problems that originate in legal issues.

Sorry, there are no upcoming events