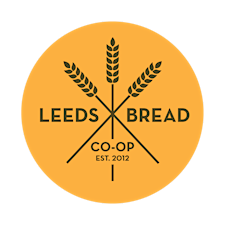 Leeds Bread Co-op
Leeds Bread Co-op is a small sourdough bakery based in Meanwood, Leeds. We specialise in slowly fermented, hand crafted bread made from healthy, well-sourced ingredients.
As a workers co-operative the bakery is owned and run by the workers. We aim for a non-hierarchical workplace where empowerment of staff, care of the community and collective self-reliance are at the very core of how we function. You can read more about our aims and principles here.

We're delighted to supply our quality sourdough to many independent local cafes throughout Leeds and surrounding areas. We also sell at local farmers markets, through our bread subscriptions, and have a small shop in the bakery that is open to the public Monday to Saturday.
Leeds Bread Co-op
Unit 11 Penraevon Industrial Estate
Leeds LS7 2AW
info@leedsbread.coop
0113 2625155


Sorry, there are no upcoming events