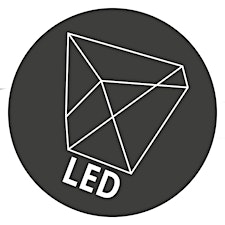 LED
LED combines contemporary dance, original music, and film into breathtaking cinematic experiences. Founded in 2015, LED is a project-based arts nonprofit based in Boise, Idaho. LED's projects are created by the artistic trio of choreographer Lauren Edson, musician Andrew Stensaas, and filmmaker Kyle Morck. Every moment of an LED production is built from the ground up by Lauren, Andrew, Kyle, and a large contingent of extremely talented dancers, musicians, designers, and technicians that are brought in on a project-by-project basis.
LED's live performances have wowed sold-out crowds at Boise's Morrison Center for the Performing Arts, Egyptian Theatre, and Treefort Music Fest, as well as audiences throughout the Pacific Northwest. With a focus on narrative, LED is dedicated to exploring the many different mediums and forms in which they can combine movement, music, and film to create innovative and accessible artistic experiences.
The artists of LED love living and creating in Boise. LED is committed to contributing to the Boise community, and bringing Boise audiences unique artistic productions that they can't experience anywhere else.
Sorry, there are no upcoming events