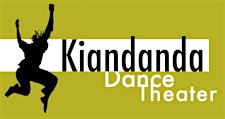 Kiandanda Dance Theater
Kiandanda Dance Theater (KDT) is an international Dance company that does work between Africa and the USA. Every year, KDT organizes Mbongui Square Festival, among other numerous choreographic projects. Mbongui Square Festival (MSF) is a community project that promotes ethnic diversity and encourages the intersectionality of art forms. This event creates a bridge between local, national and international artists to enrich the local experience and reinforce the vision of a society that coalesces through the art of dance, music, spoken word poetry, and visual arts.
In the Kongo language of Central Africa, Mbongui is a place where the community gathers. Mbongui means togetherness and it upholds values of hospitality, free speech, justice, equity, and moral societal codes.
The Project
The Bay Area is a place that perpetually seeks social equity, justice, and cultural diversity. Creating Mbongui Square has contributed to the reinforcement of these values and promotes the integration of communities across the Bay Area. Collaborations between the local Bay Area artists and international guests will allow for a deep and meaningful cross Atlantic exchange.
A set of goals/objectives for the project
Inspire creativity
Cultivate professionalism
Inclusion of all dance genres
The emergence and discovery of new talents.
Project plan that describes the activities
To explore the possibilities of an ideal world, the works of the artists are encouraged to address social justice issues to support the transformation of individuals and society. This will enrich and transform our Bay Area by keeping it an inspiring, informative, healing and transformative.
This week long festival includes
Performances
Workshops
Lectures
Nourishment
Locally handmade Arts/Crafts
And more…
Sorry, there are no upcoming events