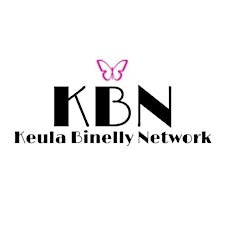 Keula Binelly Network
About Keula Binelly:  A native of Brazil who moved to the U.S. in 2005 searching for the American dream. She started all alone and on her own,  without speaking the language, and without knowing  a Soul. In 14 years, Keula has had incredible accomplishments - most importantly building a vast network of amazing people. Her Passion for God, fashion, food, people, and enthusiasm for life is contagious. Keula's goal is to inspire men and women to discover their essence every day, to be kind to themselves and to others, and find balance and fun in life.
About Keula Binelly Network:
When I married my husband Scott Fletcher back in 2008 and moved to Great Falls, we loved to entertain and host lavish, extravagant parties in our home. People in the DMV who attended our parties started to tell their friends what an amazing time they had and the word started spreading around town. Soon, I had men and women reaching out and asking how they could be included on our guest list.
Through my hard work, networking, and friendships, I have built a sterling reputation as someone genuine, trustworthy...and always brings the party! I always believe in inclusivity and the goodness of others. I live my life fearlessly and without excessive anxiety. I trust my gut and I trust my "GOD."
I believe your vibe attracts your tribe and that's why I have found myself surrounded by so many incredible individuals!
After building a vast network with amazing people and getting to know them better, I noticed that the majority of us don't have enough balance in life. And unfortunately, some of us live our lives trying to be someone we're not. On April 2018, I founded the Savvy, Sexy & Social Women's Club, an enthusiastic group of women across the Washington, DC area who come together regulary for inspiration and networking. Plus, lots of parties and fun!
The club became such a tremendous success and went above and beyond my expectations in less than two years. We have over 200 women in SSS, and then, men started asking why they could not join as well! After so many requests, I decided to create the Chivalry Club as the fraternal club of our Savvy, Sexy & Social Club.
Most of us strive to live our lives to the fullest-to grow in ways that lead us to fulfillment and hapiness.
For all the ladies & gentlemen out there, if you are not already a member of our clubs, and would like to realize all the benefits and privileges with our Savvy, Sexy & Social and Chivalry Club, please visit our websites to become a member.
https://www.savvysexyandsocial.com
https://www.chivalry-club.com
For more information please call Keula Binelly @240-595-5335.
Sorry, there are no upcoming events