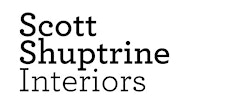 Kennedy | Ferris Communications
LUXURY ENDURES 

The Scott Shuptrine name is synonymous with luxury. We bring an exclusive, premium level of home furnishings and service to Illinois, Michigan, and Ohio making world-renowned interior design accessible for today's discerning décor enthusiast. Our team of designers will work with you on a personal basis to create a style unique to your lifestyle and space. Our designers are the key to unlocking the home of your dreams, not just with furniture but also with custom window treatments, floor coverings and accessories to create the welcoming space you envision.
Please get to know us and enjoy our free classes and events!
Sorry, there are no upcoming events