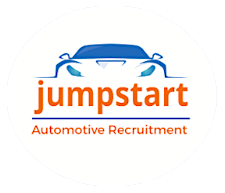 Jump Start Recruitment
We are a a specialist Automotive Recruitment and Training company based in Leeds, England. We take pride in recruiting the right way and firmly believe in the mantra 'recruit for attitude, train for skills'.
We regularly look outside of the retail motor industry in order to recruit sales people for our clients. We are motor industry experienced ourselves before starting a recruitment & training business, so we are expertly placed to provide you with the insight and basic skills you need before making a career change.
Please check out our events page for upcoming events you may attend across the UK.
Sorry, there are no upcoming events