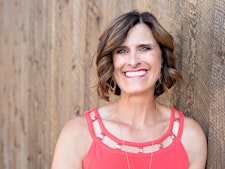 Julie Davis
Productivity and efficiency expert Julie Miller Davis brings a fresh perspective on avoiding overwhelm and reaching goals in an intentional manner.  Her 20 plus years as an educator and entrepreneur have made her an expert trainer for business owners. Julie teaches her clients to live and work at their highest level of efficiency, guiding them to reset to patterns of excellence, leaving mediocrity in the dust.
Julie's out-of the-box thinking, knowledge on how to say yes to what is important and no to what is not, and ability to help you regain control of your pursuit of your goals makes her one to watch in the world of productivity, prioritizing, and efficiency.    Her background in teaching, leadership, and entrepreneurship  have shaped her into the expert speaker and trainer she is today.  
Julie is following her passion for teaching through presenting , facilitating workshops , and training fellow entrepreneurs.  As a result, she is helping people transform their businesses to be more controlled, more productive, and to explode to new heights.
Julie has created the perfect storm to bring fresh perspective to your business. If it's YOUR time to get the important stuff done, award-winning coach Julie Miller Davis may be just what you need to make it happen!
Sorry, there are no upcoming events