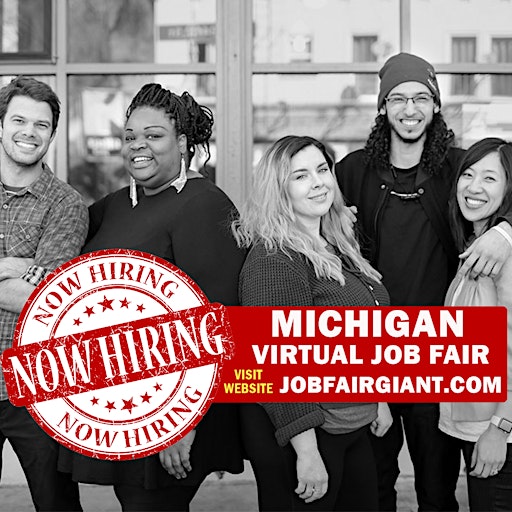 JobFairGiant.com - Virtual Job Fairs
Welcome To JobFairGiant.com Virtual Career Fairs.
Trust our Experience to Connect You with Hiring Companies. Several job openings are available for job applicants full-time and part-time jobs, as well as internships and apprenticeships for experienced candidates, recent college students, high school graduates, military veterans, career professionals, executives, college alumni, and entry-level candidates.
This is a multi-profession, multi-industry VIRTUAL event. Several companies will be hiring at the career fair with opportunities in Engineering, Information Technology, Skilled Trades, Manufacturing, Blue-collar Labor, Production, Industrial, General Labor, Customer Services, Retail, Management, Restaurant, Accounting, Banking, Office Support, Clerical, Seasonal, Holiday Jobs, Data Entry, Call Center, Installation, Technical, Machining, Electrical, Mortgage, Financial Planning, Insurance, Education, Truck Driving, Independent Contractors, Skilled Trades, Real Estate, Nursing, Rehabilitation, Human Services, and other career fields.
The virtual career fairs are 100% free for employment candidates to attend.