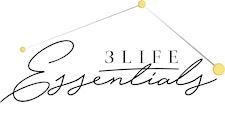 Jim & Amy Miller - 3LifeEssentials
Hi. Jim & Amy Miller, here. We are wellness advocates for three of life's essentials. 
Mission
It is our mission to partner with the world's finest producer of essential oils to educate and empower you with knowledge to take control of your healthcare. We want to help you live a more healthy, productive life by establishing three life essentials:
1 - Life - Exercise, eating right, managing your stress, and reducing your toxic load will help your body to handle everything life throws at it.
2 - Health -Being your own advocate is a necessity. You cannot rely on other people, even "experts", to keep you healthy. You must educate yourself and proactively pursue your own health.
3 - Spirit - We believe this is the foundation for all three essentials. What is the foundation of your life built upon?
Sorry, there are no upcoming events