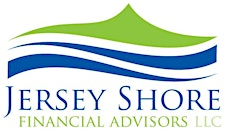 Jersey Shore Financial Advisors LLC
Have you said to yourself any of the following?
"I think I'm going to be ok, I just can't prove it"
"Can afford to quit my job to start my own firm?"
"Should I take Social Security now or wait?"
"Are my investments right for me? For my family? For the current environment?"
"How much do I need to save for my kid's education?"
"Am I saving enough for retirement?"
"Should I be saving in a Roth IRA or 401(k) or what!?"
"Am I saving enough for future healthcare costs?"
"How long can I/should I stay in this house?"
If these are the sort of questions you have you are in the right place!
I'm Thomas J Duffy, CFP®, MBA founder of Jersey Shore Financial Advisors LLC. My job is to provide you with enough information to make a good decision. I have been Certified Financial Planner Professional™ since 1994. I love working with folks contemplating or going through some sort of life transition – retirement, becoming single, coming into "sudden" money.
In addition to working one and one with clients I offer education sessions in my Tinton Falls, NJ class room.  I offer classes on IRA Planning, Social Security benefits, How to select a financial advisor among other topics.
If you are an established professional getting ready for "life after career" or an emerging professional establishing your career or have recently become single by choice or fate let's have a conversation about how I can help you answer the above questions and so much more about solidifying your financial success.