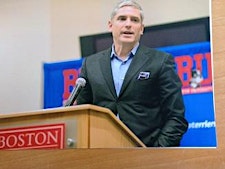 Jeffrey Arsenault Old Greenwich CT
Jeffrey Arsenault is the Founder and Principal Partner of New York-based Old Greenwich Capital Partners, an investment management company that is a customized multi-manager platform founded originally in 2005 to offer a select and strategically diversified roster of experienced "best of breed" hedge fund managers.
As Founder and Principal of OGCP, Jeffrey Arsenault, has earned a reputation as an outstanding fund of funds manager, with a track record of superior risk-adjusted absolute returns. He leverages an extensive network of industry contacts developed over his 25+ years in the industry as well as his proven proficiency in research, manager selection and asset allocation.
Sorry, there are no upcoming events