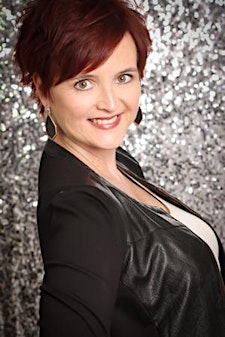 Janifer Wheeler at Wheelhouse Lifestyle Solutions
Janifer Wheeler, CDP® is the JoyFull Badass Whisperer™ who brings a shift-ton of fierce fun to Continuous Cultural Improvement™. As the founder of the JoyFull Badass Academy™, she empowers business leaders to maximize people and profits by prioritizing joy, empathy, equality, and inclusion. JOYFull Teams. JOYFull Workplaces. JOYFull Profits.
​
Her CCI model integrates the Joy|Money Matrix™ with 25 years of corporate and public education training expertise. Janifer revolutionizes personal development by facilitating innovative, remote learning experiences that shift minds, open hearts, connect teams, increase profits, and strengthen resiliency. 

Most recently, she launched The D&I Department, which provides consulting and education for small-mid size business owners who want diversity and inclusion but don't currently have the budget for a D&I team. She will soon launch Wheeler's Process Garage™, a joint venture with her husband that offers Lean & BPM strategy & consulting.

She is a member of the Austin LGBTQ Chamber of Commerce, Amazing Women Leaders, Chapter Ambassador for Polka Dot Powerhouse,  and a Google Certified facilitator of #IamRemarkable.

As an international, award-winning speaker, Soul Spa Game developer, and Certified Diversity Professional®, Janifer encourages every human being to unleash their soul's badassery and invest in more JOYFull living.

"After 25 years in both the public and corporate classroom, I fully embraced my own badassery and became an entrepreneur. By combining many years of experience in business growth & development, along with a deep knowledge of teaching, learning and curriculum design, I've created a business that integrates with my highest values...freedom, personal development, and empowering others. That's MY Joy Factor." 
 If you'd like to explore team building solutions for your team, please reach out at Janifer@JaniferWheeler.com or visit my website at www.janiferwheeler.com