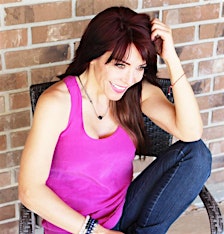 Janie Terrazas - The Mindfulness Coach
Janie Terrazas, The Mindfulness Coach, is an inspiration igniter and humanitarian at heart. She helps those who are wanting to live a more balanced, mindful, love-filled life. Her passion for teaching others how to create the life and love they truly desire is palpable. Healing trauma, grief and heartache are her coaching specialties. 
One of her goals is to start a local mindfulness movement. "I want to connect a community of people who are choosing to live deliberately and intentionally." 
If you would like to be a part of her MINDFULNESS community visit www.JanieTerrazas.com and enter your email to receive your FREE COPY of The 7 Positive Daily Habits. Connect with her on FB @janieterrazasthemindfulnesscoach
Sorry, there are no upcoming events