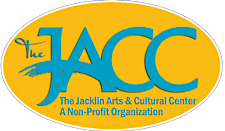 Jacklin Arts and Cultural Center
The Jacklin Arts and Cultural center, formerly known as "The Old Church", in Post Falls, was listed in the national registry of historic places September 7th 1984. The church became the central gathering place in the community. City founder Frederick Post was in charge of the church choir and later when he died 1908, his funeral service was at this location, at which time the Coeur d'Alene Tribe encircled arms outside the church to show their support and respect for Post.
Community Building Partners, Inc. Was formed in 1988 and dedicated itself to the restoration and maintenance of this historic structure. Renamed to honor Susan and Duane Jacklin, who were so instrumental in spear heading the restoration project, The Jacklin Arts and Cultural Center in Post Falls continues to be a gathering place in this community with a mission to ignite and enrich a passion for the arts.
Sorry, there are no upcoming events