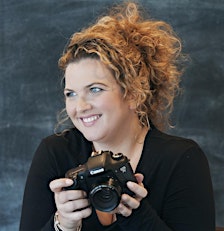 Ingrid Owens, CameraShy Photography Classes
I'm Ingrid I teach photography for beginners and I'm on a mission to help you (and anyone else who will listen) how to use your camera and start taking the types of photos that will knock your socks off!
I've been involved in the photo industry since my dad opened our camera shop back home in Ireland in 1989.  At the young age of 16, I was catapulted into this fascinating world of lenses, darkrooms, shutter speeds and f-stops, and I love it. 
In my business CameraShy, I teach photography in-person in Atlanta and online.
Check out my free online mini-course here: https://camerashy.thinkific.com/courses/better-photos-in-3-easy-steps-mini-course
Improve your photography one week at a time in my Facebook Group:
http://ingridkellyowens.com/take-52-2/
where you can get advice and critique from a friendly bunch of like-minded photographers (and me!)
Let me know if you have any questions - I'd love to work with you :)
Sorry, there are no upcoming events