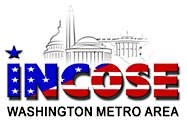 INCOSE-WMA
About INCOSE WMA
As an INCOSE founding chapter and home to many of the federal departments and independent agencies acquiring systems for the US Government as well as many leading high-technology, commercial firms that consider systems engineering a competitive advantage,the Washington Metropolitan Area (WMA) Chapter has been a leader in the systems engineering community. We are the largest chapter in the Americas Sector - one of three Sectors in the INCOSE Foundation, and have the largest number of certified Systems Engineering professional in the Foundation.
We are very active and strive to serve our membership by providing a variety of services including Chapter Dinner Meetings and Tutorial and certification training opportunities. We host monthly dinner meetings in the Northern Virginia area where we enjoy presentations on a variety of issues of interest to our membership. In 1993, we hosted the third INCOSE International Symposium (IS) in Arlington, Virginia. In 2003, we co-sponsored the 13th IS with other local VA and MD chapters in Crystal City, Virginia, and in May 2012 we sponsored our own WMA-based conference, SEDC at the Mason Inn in Fairfax. We will me a major supporter, co-sponsor of IS 2013 in Philadephia, PA. Many influential leaders and thinkers in the systems engineering community participate in our Chapter. And, so can you!
Our mission is to serve the systems engineering community in Washington, DC and its suburbs. INCOSE is an international professional organization dedicated to advancing the practice of Systems Engineering.  For more info on WMA visit www.incosewma.org; for more info on INCOSE visit www.incose.org.