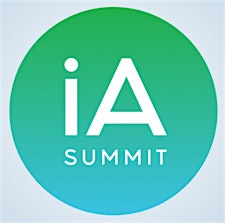 IA Summit 2018
2018 IA Summit Theme: Convergence
Everything is merging. Physical and digital environments are increasingly intertwined. Virtual reality is challenging our understanding of what's real. Societal shifts are demanding new ways of thinking about and managing information. Business, design, culture and society are intersecting in fascinating and maddening ways.
Join us at IAS18 as information architects, user experience designers, 
content strategists, developers, and taxonomists converge in Chicago to explore 
how information architecture can create sustainable information environments 
that stand up to scale and complexity. Let's come together to make sense of it all.
Sorry, there are no upcoming events