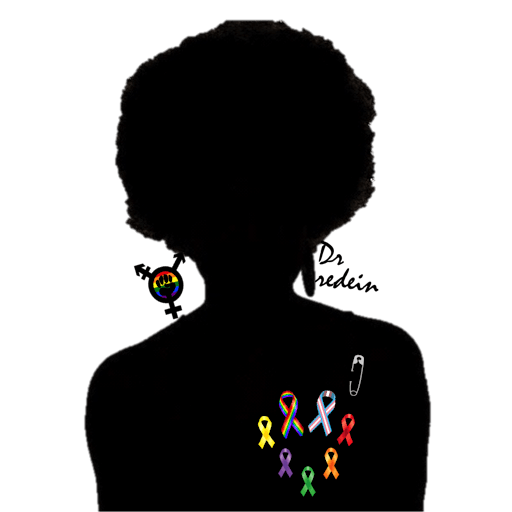 I AM DR TYREE, LLC
I AM DR TYREE, LLC is a Public Health, Social Justice & Cultural Competency consulting company dedicated to serving BIPOC, LGBTQ+ and other marginalized groups.
Owner, Dr. Tyree Oredein (she/her/hers) served as Hudson Pride Center's lead trainer for 12 years, and later as a Safe School Coordinator with Garden State Equality, Dr. Oredein has been developing and delivering LGBTQ+ related Professional Development trainings to administrators, educators, health professionals, social service providers, corporate personnel and others. She also facilitates LGBTQ+ inclusive workshops to elementary, junior high, high school, college students and community members surrounding sexuality, HIV/AIDS & sexual health, self-esteem, healthy relationships, consent, media literacy, and social justice and has worked extensively with QTPOC youth.​
Dr. Oredein received her Bachelor's Degree from Wellesley College, her Masters of Public Health (MPH) from Hunter College, and her Doctorate of Public Health (DrPH) from Rutgers University. In addition to the aforementioned positions, she also worked with the Marion Bolden Student Center, Select Media, Inc, and most recently the American Conference on Diversity. Currently, she serves on the Board of Directors for Say Ah!, a non-profit agency dedicated to increasing health literacy, is an adjunct professor at Montclair State University in the Department of Public Health, serves as a Special State Officer on the Healthy New Jersey 2030 Advisory Council under the auspices of the NJ Department of Health, and is the Vice President of the Wellesley Racial Justice Initiative Board of Directors.
Sorry, there are no upcoming events