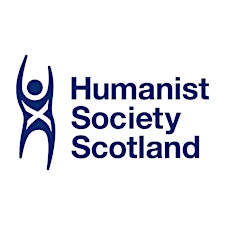 Humanist Society Scotland
Humanist Society Scotland is the national charity for non-religious people seeking to live an ethical, secualr, rational life.
The Society's 130+ celebrants support people to celebrate life events in a way that reflects their own values. From weddings and funerals to naming ceremonies, an HSS Registered Celebrant will help make sure the occassion reflects the real person or people.
Humanist Society Scotland puts its values into action through its campaigns and community outreach work. The charity campaigns for a kinder, more ethical society that upholds human rights and advocates and evidence based approach to public life. The Society works to remove barriers to living a humanist life that exist in our schools and end of life choices . Through it's international work the charity seeks to protect the fundamental freedom to religion and belief for all.
The charity's members live these values through the StreetCare projects in Glasgow, Edinburgh and Stirling that providing food and clothes to homeless people. The Society's chaplains provide support and comfort to people facing tough or traumatic life events and our local groups are a place where like minded Humanists can gather in a non-judemental setting for conversation, debate and friendship.
Sorry, there are no upcoming events