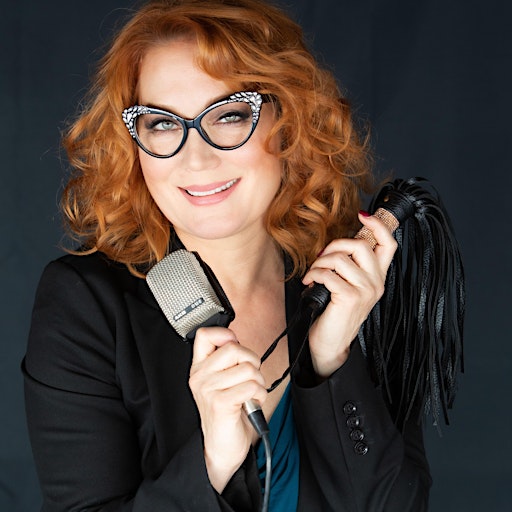 Hudsy Hawn
Known as the "Singing Dominatrix," Hudsy Hawn is a Kinky Curator, Actress and Media Personality, Writer and BDSM Coach. With an employment resume that has ranged "From Disneyland to the Dungeon", Hudsy's journey #FromVanillaToKink began in 2005 and she's never looked back.
Miss Hawn has written features for Mens Health Magazine and has appeared in Buzzfeed's very popular The Try Guys TRY BDSM," the HBO Show, Mrs.Fletcher, Straight Talk with Ross Mathews, Cosmopolitan Magazine, Playboy.com, the E! Special "The Real 50 Shades of Grey," A&E's "Storage Wars", the American Sex Podcast, SIRIUS XM's The Jason Ellis Show, and Vivid Radio programs with Christy Canyon, Dr. Lovejoy, Sam Phillips and Sluts & Scholars.
Hudsy splits her time between Boulder, CO and Los Angeles, CA and is currently writing her book while coaching online.
Hudsy also ocassionally performs her Musical Memoir show at requesting select venues.​
To schedule interviews, consultations, classes, and appearances, please message V2Kcoaching@gmail.com.
Sorry, there are no upcoming events