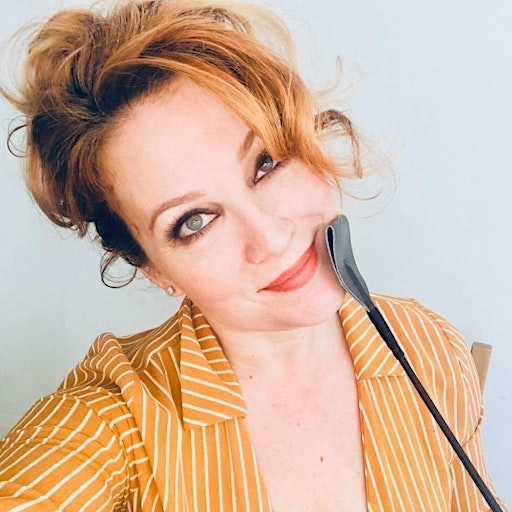 Hudsy Brooke
ABOUT HUDSY/BROOKE:
From Disneyland to the Dungeon, Brooke Wilkes has been a Singer, Actress, Media Personality, Writer, and eventually, a BDSM Mentor, Coach & Pro Domme. With an employment resume that's ranged from Brooke the Disneyland singer to Hudsy Hawn the Dominatrix, Her journey #FromVanillaToKink accidentally began way back in 2005 & she's never looked back.
From a very young age, Alaskan born Brooke opened for visiting celebrities, eventually moving to California to pursue musical theatre, film, and television, sharing her vocals on TV's Star Search, Don't Forget the Lyrics, RoseAnne, and RuPaul's Drag Race.
Brooke has spent the last 15 years exploring her alter ego's` Fifty Shades journey. Hudsy's Kink Coach expertise has been featured in Mens Health and Cosmopolitan Magazines, Playboy.com, as well as appearing in Buzzfeed's very popular The Try Guys TRY BDSM," HBO's 'Mrs.Fletcher', Straight Talk with Ross Mathews, the E! Special "The Real 50 Shades of Grey,"& A&E's "Storage Wars." Hudsy also served as Head Mistress in charge of Sex Positive Adult Education Classes at The Stockroom.
However, whatever persona she's asked to share, Hudsy Brooke thrives as a creative through her acting, writing, singing, and online coaching practice.
Watch for Hudsy Brooke's musical shows & written memoir, coming soon to a laptop or venue near you!
Sorry, there are no upcoming events