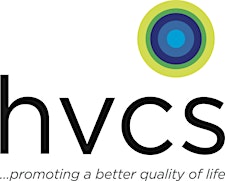 Hudson Valley Community Services
HVCS' mission is to promote prevention and wellness for all people, to encourage life-affirming decisions maximizing their quality of life, and to coordinate care for those living with complex health conditions.
We envision a world where people live healthy lives and have access to the coordinated care they need.
HVCS provides a continuum of care and a stabilizing presence for people who live with complex, chronic health issues. We began as a small group of volunteers in 1983 in response to the HIV/AIDS epidemic and have now grown to serve seven counties from eight offices. HVCS reaches out to those who face challenging issues such as HIV/AIDS, hepatitis C, hyper-tension and diabetes and those at high risk for these conditions through a multi-layered holistic approach to wellness. Our experienced staff members encourage clients to become empowered and make healthful choices for themselves and their families. We believe everyone has the right to a better quality of life.
Sorry, there are no upcoming events