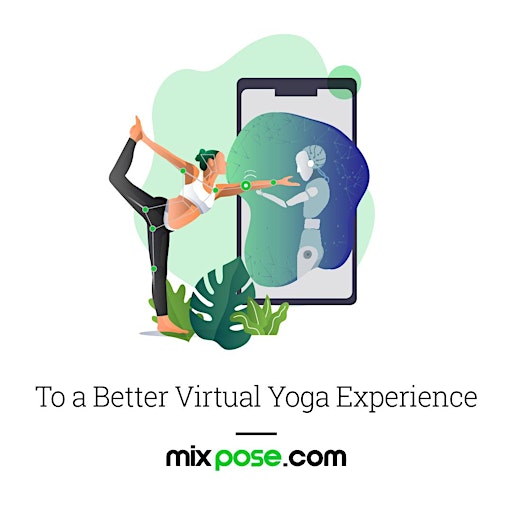 Home Yoga
While our initial app was designed to deliver yoga to its consumers with convenience and digital accessibility in mind, the intention to take it to the next level didn't form until Covid-19 struck the globe.
We truly believe that everyone deserves access to health, wellness and peace of mind, and that is what inspired us to create a platform that can make this a possibility in spite of a world being forced to close its doors. MixPose equips you with the technology to participate in livestream yoga classes from anywhere in the world, and from the comfort of your own homes. We've implemented artificial intelligence that can detect users' poses in real time.
We'll also take any opportunity to boast about our talented and dedicated team of instructors that actively interact with students and provide individually-tailored, expert tips and encouragement throughout their yoga sessions. One of our greatest priorities is to enrich and facilitate positive relationships between our instructors and students, and we're proud to be able to facilitate this goal with the latest technology on hand.
Hatha, Vinyasa, Relaxation, Pilates, Core, Power Yoga. Whether you are a beginner or a seasoned yogi, MixPose offers a multitude of free yoga classes to support you through your personal yoga journey.