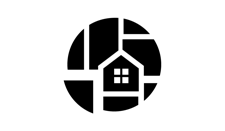 Home W.I.P.
HomeWiP Construction Concierge makes home building simple to home owners trying it for the first time. From site feasibility study on what is possible, through design and permit - all the way to construction. Let's guide you through construction terms, building codes, and local ordinance to get your building and occupancy permit faster.
Our founders are on a mission to help home owners enjoy their homes more. HomeWiP works only with licensed professionals and on projects that grow home equity.
The company is creating a custom digital design center for builders' floor plans that lets their clients walk through their dream home before it is built, before construction starts, and eliminate a lot of communication and construction mistakes before they happen.
Today we have 9540 floor plans in the system that can be easily adapted to your needs.
With HomeWiP, you can order you dream ADU online, and get to customize it.
Modify or build with confidence. Join our events to know how.