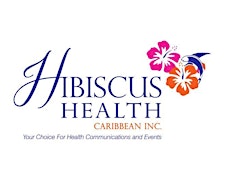 Hibiscus Health Caribbean Inc.
Hibiscus Health Caribbean Inc. is a health communications and events company based in Barbados. Our goal is to coordinate and create quality health and medical events to strengthen the network and capacity of healthcare practitioners, of all types, to ultimately improve healthcare in Barbados and the Caribbean. We offer various types of health promotions and marketing services to assist our clients in targeting the medical community in Barbados and the Caribbean.
Some of our services include:
Creation and Coordination of Continuing Medical Education Events
Health Event Coordination including:
Corporate Health and Wellness Programmes & Events
Mixers & Networking Sessions
Health Marketing and Promotions
Health Services & Product Promotion
Advertisements, Medical Classifieds
Special Projects
Patient Education/ Empowerment Seminars
General Info
Office: 246 269 6183; 253 9384
hibiscushealthnetwork@gmail.com
www.hibiscushealthcaribbean.com
Event Pre- Registration
http://hibiscushealthcaribbeanevents.eventbrite.com
hhccmeevents@gmail.com
(pre-registration only via this site - no online payment available via this site)
Payment
Online: www.ticketpal.com
Barbados Select Ticketpal Locations: 
A& B Music Supplies - Sheraton, Christ Church
Sir Lloyd Erskine Sandiford Centre, St. Michael
Origin Boutique, Limegrove, St. James
DUE TO COVID 19 MEASURES, ALL HIBISCUS HEALTH CARIBBEAN INC. EVENTS HAVE BEEN POSTPONED UNTIL FURTHER NOTICE.
PLEASE STAY SAFE AND STAY AT HOME! 
3 W's Pavilion, University of West Indies • Wanstead, Saint Michael