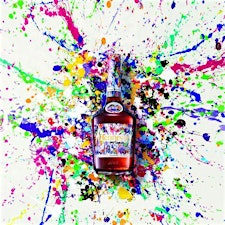 Henny & Paint
You've heard alot about  our  fun and trendy Henny & Paint sessions held around Brooklyn, Manhattan, New Jersey and now ATLANTA. But have you ever experienced a Henny & Paint?
Every Thursday - Saturday this  2019
in East Flatbush Brooklyn
Henny & Paint Inc is hosts a 2 Hour exciting and Not so Average sip & Paint with a inclusive limited Hennessy Open Bar & more. There is GREAT Music, Unlimited Vibes, Flowing Drinks & the occasional Turnup during the sessions and even a LIVE Celebrity DJs at times with multiple professional artists. 


Our Brooklyn Location is a bigger loft with a Live DJ in the heart of East Flatbush
located on 1637 Utica Ave ( Btwn Ave H & Avenue I). 


This is the perfect Group Night out, Date Night or Epic Birthday Celebration outside of the club that you were looking for. 

Brooklyn Times
Fridays 7pm & 10pm  | Saturdays 7pm & 10pm
_____________________________________________ 
Our Sold-out Paint Mixers are always a hit!


For more Info Call or Text 

646 342 7419

| 646-717-4430 
THis Event is Powered by #EmpireandShowcase and #HennyandPaint Inc

Sorry, there are no upcoming events