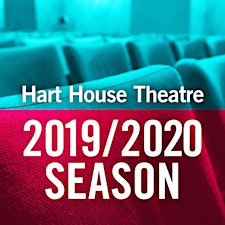 Hart House Theatre
Hart House Theatre engages a broad array of communities in the passion, vibrancy and immediacy of theatrical performance as artists, learners, volunteers and audience members.
Through authentic artistic partnerships that enhance inclusion, pluralism and representation, Hart House Theatre focuses on the development, training and showcase of youth and emerging artists seeking to create innovative opportunities for expression and exploration. It also facilitates audience engagement with shows and programs that inspire thought, laughter and joyous applause.
Hart House Theatre supports educational opportunities and workshops, provides volunteer roles on and off stage, facilitates student theatre opportunities, and delivers annual semi-professional theatre productions in artistic partnership with others seeking to reflect diverse stories and communities.
Sorry, there are no upcoming events