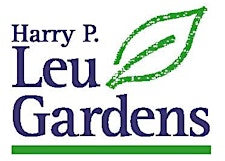 Harry P. Leu Gardens
Beautiful Harry P. Leu Gardens is a 50-acre botanical oasis minutes north of downtown Orlando. Each individual garden is designed to further our mission: promote the awareness and understanding of plants.
Harry P. Leu Gardens offers a wide array of classes and events for horticulture, landscaping and fine arts for children and adults.
Located at 1920 N. Forest Avenue, Orlando FL, 32803.
For help or directions please call 407-246-2620.