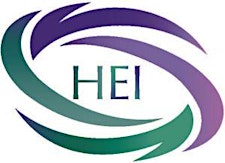 Hagnos Empowerment Initiatives
Hagnos Empowerment Initiatives (HEI) is a unique seamless non-profit organization headquartered in Ireland with the mandate to implement diverse streams of relational activities that empower people to also empower others through biblical perspectives and sound doctrine. The prophetic pictorial image of our mandate is likened to a tree with many branches which signifies our operational diversities in areas of promotion of individual spiritual growth, health promotion, advancement of environmental sustainability, advancement of education and other issues. Our mission is simply categorized into 3 functional aspects; EMPOWERMENT, SUSTAINABILITY and IDENTITY.
Hagnos Empowerment Centre (HEC) is the spiritual hub of all activties of HEI and work seamlessly to achieve our main mission, vision and value systems.
HEI is led by Henry O. Okwara, a seasoned apostolic voice residing primarily with his family in Ireland and has focal drive to see the world be like heaven on earth.  
Sorry, there are no upcoming events