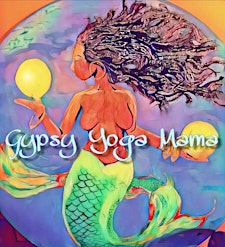 Gypsy Yoga Mama Brand
G.Y.M. is a movement more than a stationary practice. It's the freedom to escape the normal. Gypsy Yoga Mama doesn't fit in any boxes or categories.

Gypsy Yoga Mama (G.Y.M) Brand is a small business owned and operated out of Petersburg, Virginia. G.Y.M. was established in recognition of the need to aid people of color in both low income and well developed areas to have access to yoga and wellness classes, and access to events aimed at educating the community about eating healthy and sustaining a lifestyle that connects us to what's most important, a greener, healthier life centered through mind, body and spirit.

If you love to move, dance, flow, feel, flex, and vibrant on a higher level Gypsy Yoga Mama is where you need to be.
Sorry, there are no upcoming events