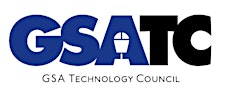 GSA Technology Council
The GSA Technology Council provides networking, education and professional development opportunities to career minded information technology professionals and high tech entrepreneurs through its newsletter, meetings, expos and training programs.
Founded in 2002, the GSATC regularly draws over 100 people to its informative monthly lunch meetings. Lunch presenters have ranged from the CTO of Scansource to the Executive Director of the Greenville-Spartanburg International Airport.
Sorry, there are no upcoming events