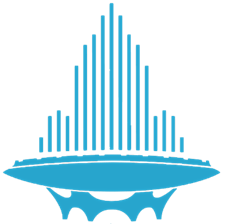 Grand Park Foundation
The Grand Park Foundation is a 501(c)(3) nonprofit public benefit corporation. On June 24, 2014, a resolution of the County Board of Supervisors approved the Los Angeles County Grand Park Foundation to provide guidance and support in programming, marketing, fundraising, partnerships, and community building for Grand Park. A Board of Directors governs the organization.
The mission and purpose of the Grand Park Foundation is to enhance the experience of Grand Park for the people of Los Angeles County and all visitors for generations to come. And since its inception, the organization has been dedicated to this mission by maintaining the beauty, and integrity of Grand Park as a world-class public space and destination.
In line with our mission, the Grand Park Foundation is hosting its Inaugural Signature Fundraising Event, All Skate for Alzheimer's; an 3-day outdoor roller skate and brain wellness informational event geared towards bringing education and awareness to the drastic impact of Alzheimer's disease on the African American community- with a specific emphasis on "Caring for the Caregiver."
Sorry, there are no upcoming events