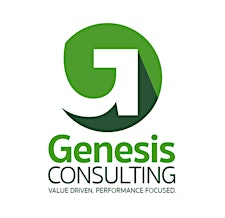 Genesis Consulting
Delivering Lean, Agile, Kanban and SAFe Classes
Genesis Consulting is a strategic management consulting firm, focused on delivering digital transformation solutions, advisory services, and Business Agility coaching and training.
Genesis is entrepreneurial and forward thinking, and is recognized for our extensive experience in enterprise solutions, our deep industry expertise, and our innovative solutions focused on Lean and Agile. Together with our clients, we develop a working environment that fosters creativity, innovation, productivity, and trust. 
Genesis is a certified partner of Scaled Agile Institute and offers all SAFe courses.
Please note all classes will be confirmed one week prior to the start of class. We recommend booking travel (if required) once class is confirmed or making sure of travel refund policies as we do not reimburse for travel expenses in the event of a class cancellation.