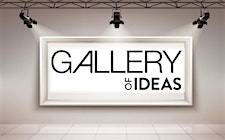 GALLERY OF IDEAS - GOI BARCELONA
Gallery of Ideas is an organisation born in Barcelona, that provides training and events in all areas of public speaking, leadership, personal development, marketing, sales and effective communication.
​
Our team includes creative professionals from different nationalities and industries. Their unique mix of life experiences and pursuits brings incalculable value to each online training or live in-person training.
​
Our team have special gift in common:
An extraordinary Passion to Bring out the Best in People!
​
Gallery of Ideas is also a diverse community of people connected to a common shared interest: A WAY TO BETTER COMMUNICATE & SHARE IDEAS
Created by the Co-Founders Patricia Curty and Andrew Pitt. Gallery of Ideas
is divided into three sections: Corporate Training, Events and Productions.
​
Our annual public speaking conference, attracts curious minds from all over the world to Barcelona to share new ideas, new connections, to stir excitement, to share knowledge and promote new creations, products or services.
Every event has a different theme, where the co-founders invite 6 or 7 Speakers to present their ideas, to tell their stories in a challenging timeframe of 10min Talk format. 
GOI  "INSPIRE" "DARE" and "PROVOKE" events were held at the Mobile World Centre between 2016 and 2017. GOI "DELIGHT" was the latest extravaganza event held at Café del Mar Club Barcelona in May 2018.  In May 2019 GOI "SEDUCE" was held at the magical venue 290 at the heart of Barcelona. 
For 2020 GOI "STRIVE" is the new theme.
Gallery of Ideas has members from all walks of life: media, film, fashion, hospitality, advertising, art, tech and mobility sectors. At GOI, the audience will have the opportunity to mingle with other inspirational minds whilst getting a good dose of unconventional wisdom always in a spectacular venue. 
Sorry, there are no upcoming events