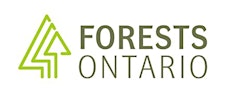 Forests Ontario Ontario
At Forests Ontario, we're dedicated to making Ontario's forests greener. Our ambitious tree planting initiatives, extensive education programs, and decades of community outreach have helped plant millions of trees in the province each year—and it's through these efforts that we're bringing our vision for healthier forests to a new generation of stewards, partners, teachers, and donors.
Each day, large scale planting programs on public and private lands are bringing us closer to reaching the provincial government's goal: 50 million trees by 2025. But we're always looking for more landowners to get involved. Consider planting trees on your property today, or find out how you can work with us.
In schools across the province, Forests Ontario's forestry education programs are connecting students with their environment and potential futures in forestry. These leaders will help us grow smarter, healthier and greener forests, and sustainably manage Ontario's most important natural resource for decades to come. Find out how you can bring forestry into your classroom, or learn more about programs and upcoming events. It's the perfect opportunity to take learning outdoors.
As a non-profit registered charity, we're always looking for volunteers, sponsors, and donors who will help keep our forests green—and help keep our programs running. You can donate today in minutes, help organize a local event, make forests part of your social corporate responsibility plans, or sign-up for one of our workshops or community days to learn more.
When you support us, you support the future of Ontario's forests.
Our Vision Ontario's forested landscapes sustain healthy people and a healthy economy.
Our Mission to be the voice of Ontario's forests by supporting forest restoration, stewardship, education and awareness.
Sorry, there are no upcoming events