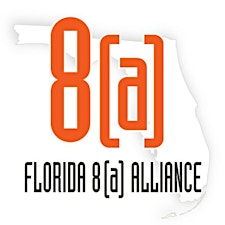 Florida 8(a) Alliance
On behalf of the Florida 8(a) Alliance, I would like to introduce our organization - our group was established to strengthen, train, educate, and promote 8(a) and small business firms in Florida by:
·         Strengthening the relationship between federal customers, prime contractors and the 8(a) business program;
·         Promoting a strong network of entrepreneurs and small businesses throughout the state;
·         Educating and training business owners to grow, prosper, and mentor each other.
The organization will provide resources through our  S.T.E.P. program in areas to strengthen, train, educate and promote small businesses as they grow. The activities through this program will include chapter meetings, networking events, training sessions, newsletter & educational publications, business plan review, and an annual conference.
Visit our website:  Florida8a.org
 Join the Discussion Group on Linkedin: Florida 8(a) Alliance on Linkedin
I look forward to hearing from you and through the Florida 8(a) Alliance providing resources to strengthen your business.   
 Very Respectfully, 
 Stephanie - Executive Director
 Florida 8(a) Alliance 

 www.florida8a.org

  904-524-5357