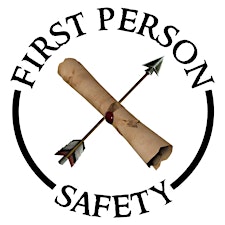 First Person Safety (Lee Weems)
Lee Weems has been a peace officer since January of 1999 and has served as a patrol officer, field training officer, detective, supervisor, and Chief Deputy.  He has been sworn at the local, state, and federal levels, and he is an adjunct instructor on the collegiate level.  He served two terms on the Board of Directors of the Georgia Association of Law Enforcement Firearms Instructors (GALEFI) and is certified by GALEFI as a Master Firearms Instructor.  He is certified by the Georgia Peace Officer Standards and Training Council (POST) as a general topics and firearms instructor and is a graduate of the FBI's Law Enforcement Instructor and Police Firearms Instructor training programs.  He received the Distinguished Weapons Expert rating based on his score in the Federal Law Enforcement Training Centers' Firearms Instructor Training Program.

A more complete biography is available on the First Person Safety webpage. 
***First Person Safety is a registered trade name of Proficient Strategies, LLC.
Sorry, there are no upcoming events