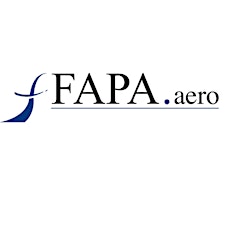 FAPA.aero
FAPA Pilot Job Fairs
(For Job seeking pilots with a minimum of 250 hours or a commercial certificate)
FAPA Pilot Job Fairs bring recruiters and active pilots together. It's free to speak with all airlines. Job-seeking, qualified pilots with more than 250 hours (required minimum to attend) or a commercial certificate should pre-register here on Eventbrite. Visit FAPA.aero/Jobs for more details and the current list of airlines attending. 
FAPA Future Pilot Forums
(For Career Changers, Non-Aviation Separating Military Personnel & Students of All Ages):
FAPA (Future and Active Pilot Advisors), is 'Building the Pilot Pipeline' TM by inviting career changers and aspiring pilots of all ages – career changers, students and their families, non-aviation separating military personnel, and future pilots of all backgrounds – to FAPA Future Pilot Forums to learn about the pathways to a professional pilot career. School counselors are also encouraged to attend to also learn how to talk to students about professional pilot careers. 
Dallas/Fort Worth Airport Marriott (North) • Irving, TX
Free
DFW Marriott (North) • Irving, TX
Free