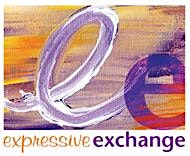 Expressive Exchange workshops by Debbie Lockie
Expressive Exchange facilitates workshops that are designed for you to express your feelings through the language of color using paint on canvas.
The focus of the workshops are to encourage you to explore untapped areas of creativity and learn how to process positive and negative emotions with art. The exercises are designed to inspire creative expression and self awareness.
NO ART EXPERIENCE IS REQUIRED!
 Just come with an open mind and be ready for a new experience.
contact: debbie@expressiveexchange.com
Sorry, there are no upcoming events