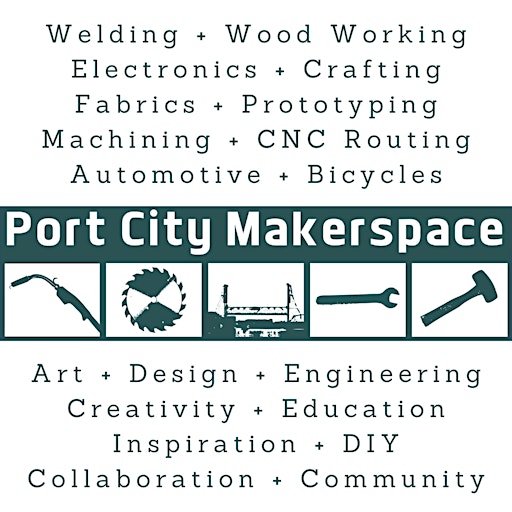 Events at Port City Makerspace
View all our classes and events below!
About the organization: Port City Makerspace is a welcoming and inclusive community workshop that provides tools, knowledge, and a collaborative culture to encourage the artist and maker in everyone. We are located in Portsmouth New Hampshire. Our members get access to large shared workspaces in woodworking, welding and machining, automotive and bikes, and electronics and 3D printing! There is also rented storage available for those working on larger projects.
View our membership options on our website at portcitymakerspace.com!