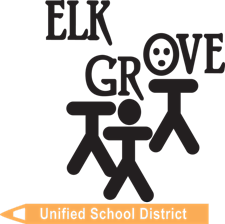 Elk Grove Unified School District
The Elk Grove Unified School District is the fifth-largest school district in California located in southern Sacramento County and is known as one of the most diverse areas of California. The district covers 320 square miles and includes the communities of Florin, Franklin, Laguna Creek, Laguna West, Rancho Murieta, Sheldon, Sloughhouse, Valley Hi, Vineyard, Wilton, all of the City of Elk Grove and parts of the cities of Sacramento and Rancho Cordova.
The District has 67 schools: 42 elementary schools, nine middle schools, nine high schools, four alternative education schools, an adult school, a special education school, and one charter school. Offering a multitude of educational programs, including over 60 career-themed academies and pathways within 14 industry sectors, we prepare our students for college and career by supporting them with the means to be creative problem solvers; self-aware, self-reliant, and self-disciplined; technically literate; effective communicators and collaborators; and engaged in the community as individuals with integrity. We integrate rigorous academics with career-themed learning and real-world workplace experiences and strive to have every student learning in every classroom, every subject, every day.
A top performing district, Elk Grove Unified is recognized throughout California and the nation as a leader in progressive education. For more information about the Elk Grove Unified School District, please visit www.egusd.net  and follow us on Facebook and Twitter.
Elk Grove Unified School District - An equal opportunity employer.
Sorry, there are no upcoming events