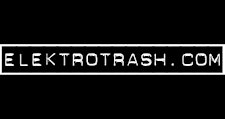 ELEKTROTRASH MEDIA
ELEKTROTRASH MEDIA has been bringing alternative music and other shows to Milwaukee for over 13 years. From Asche to VNV Nation, Combichrist to Imperative Reaction and Psyclon 9, we try to keep Milwaukee relevant in the underground music scene. 
Our events include live music and art performances. We often host touring electronica DJs as well.
 Your support of this show also supports music that Milwaukee deserves, that you deserve!
Sorry, there are no upcoming events