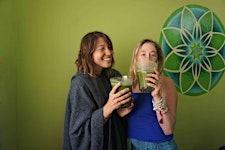 Durga Excursions
DurgaExcursions.com  - 5 Elements Yin Yoga Teacher Trainings & Retreats
We seek… yoga practitioners on the Yin Path of Equanimity who are ready to commit to their own practice and the improvement of our global commons, and deepen their refinement to the subtle realm
We envision… every woman, girl, and yoga practitioner to be strong, secure, empowered and enlivened.
Our mission… to offer enriching Awareness and Empowerment practices in a sanctuarious setting on the journey to become a Yin Yoga Teacher.
We honor… the dedicated discipline of yin yoga to create a consciousness network of strengthened and awakened yoga students who seek to refine the kinetics of their own practice or to teach others.
KALI BASMAN 
Kali Basman, international yoga teacher, is passionate about using yoga as a tool for self-inquiry, strength and healing. Specializing in Yin and Restorative textured practices to honor the lunar, often neglected side of yoga, Kali shares her teachings around the globe from Envision Festival in Costa Rica to retreats in Colorado and California  Kali pays reverent homage to her lineage of teachers, Sarah Powers, Paul Grilley and Judith Lasater.
KYLIE ROSWELL 
Kylie Roswell is an energetic Vinyasa & Iyengar teacher spreading joy through yoga. Teaching from her heart-center, she connects the origins of love and spontaneous flow to refined dedication to a structured practice. Kylie is known to weave intentional Mantra music with her well-traveled ukulele, who has guest starred in yoga classes in India, Bali, and beyond.
Sorry, there are no upcoming events