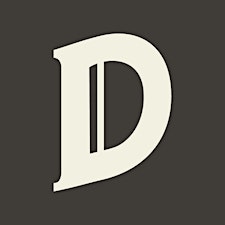 Durant at Red Ridge Farms
For nearly 50 years, our family has grown wine grapes in the Willamette Valley. Our history here - now spanning 5 generations - began with English Walnuts, Hazelnuts, Italian Prunes, and Cherries. In 1973 our family was among the first in Oregon to attempt growing Pinot Noir in the Dundee Hills. We believe that great wine is not created in the cellar; it is nurtured and shaped by the land. Durant Vineyards wines reflect the true nature of each vintage, the unique terroir of the Dundee Hills, and our family's meticulous farming methods. In keeping with the trailblazing spirit, we planted olives in 2005, establishing one of the first groves in Oregon. In 2008 we constructed Durant Olive Mill, the first commercial olive mill in Oregon. Each fall we handcraft signature extra virgin olive oils that feature distinctive aromas and flavor profiles. While honoring the old world tradition of olive oil production, we believe in the potential for creating unique, world class olive oils right here in Oregon. Durant at Red Ridge Farms is a true destination for the senses in the heart of Oregon's Willamette Valley wine growing region. Our family farm features an estate winery, wine tasting room, commercial olive mill, specialty plant nursery, gift shop, overnight lodging, event spaces, expansive gardens, lavender fields and a nature trail. Our family has a deep and lasting connection to the land. We acknowledge that we are the caretakers of this beautiful corner of the Dundee Hills that we will ultimately pass down to future generations.
Our Mission: Durant is a way of life that keeps us connected and "Rooted in the Landscape of the West". Every day we strive to create experiences that inspire and delight. Our products are crafted to enhance your lifestyle through connections to history, place and the future of Oregon. As stewards of the land we strive to nurture and protect the land that is our legacy.