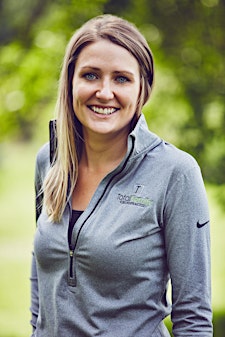 Dr. Sarah Taylor #growhealthy
Dr. Ashley,  is a pediatric and wellness chiropractor, who specializes in neuro-developmental disorders such as autism, ADHD, sensory processing disorder, seizure disorders as well as common childhoodconditions like ear infections and colic. She has extensive education, experience, and passion in these areas, and has a large family practice in Forest Lake, serving this population, as well as general family wellness. She holds post-doctorate training in pediatrics and wellness.
From her training and clinical work, Dr. Ashley's approach is radically different. She is absolutley commited to finding the root cause of issues and symptoms rather than using a medication to cover up symptoms. Dr. Ashley shares with parents, educators, and other physicians how many of these conditions have a common cause and most have a real solution. 
Dr. Ashley has an smashing husband Tyler, who is an engineer.  She is a health and wellness fanatic who loves yoga, reading, and learning about self-developing. She enjoys spending time with her family and being on the MN lakes.
Sorry, there are no upcoming events